Starland Ramble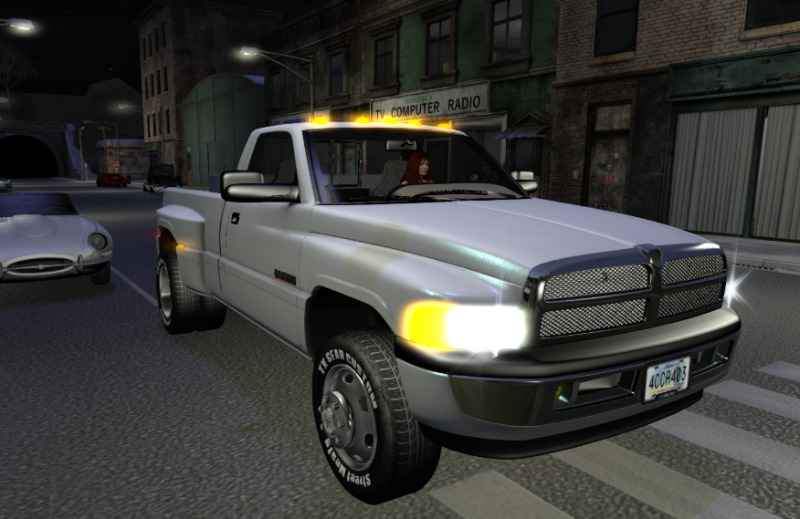 Starland Ramble Dually pickup
This rugged luxury pickup combines the reliable power of a high performance diesel engine with the comfort of plush seating and high quality instruments and equipment
This truck supports both gooseneck and bumper hitch towing. As with all Starland vehicles, the Ramble brings the flexibility of a modifiable frame and a high level of customization power so you can adjust performance to your liking.
The generation 2 version of the Ramble is currently in beta testing. Generation 1 is available at the Starland Auto Mall. Current owners will automatically receive the upgrade via Caspervend once released.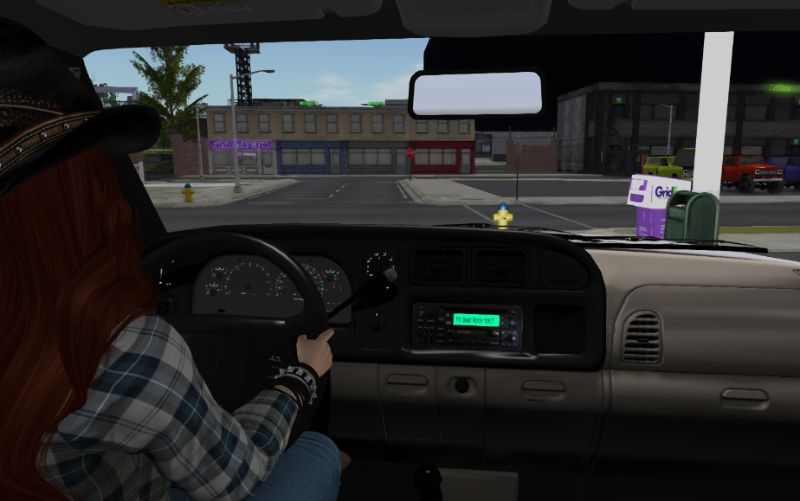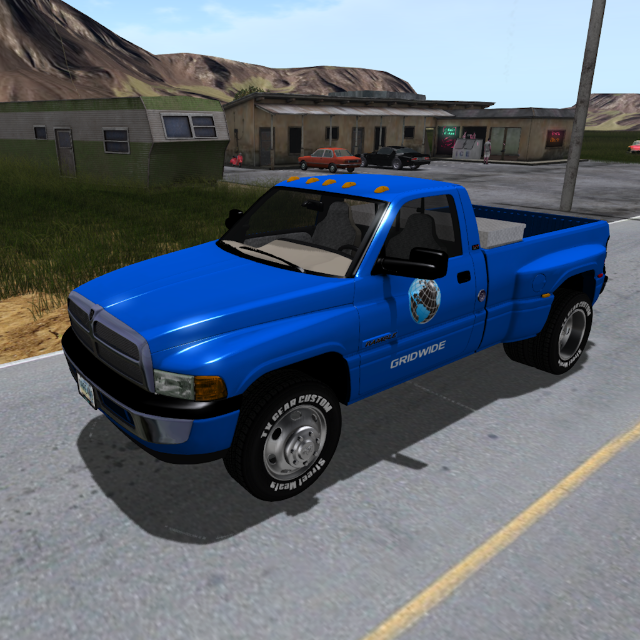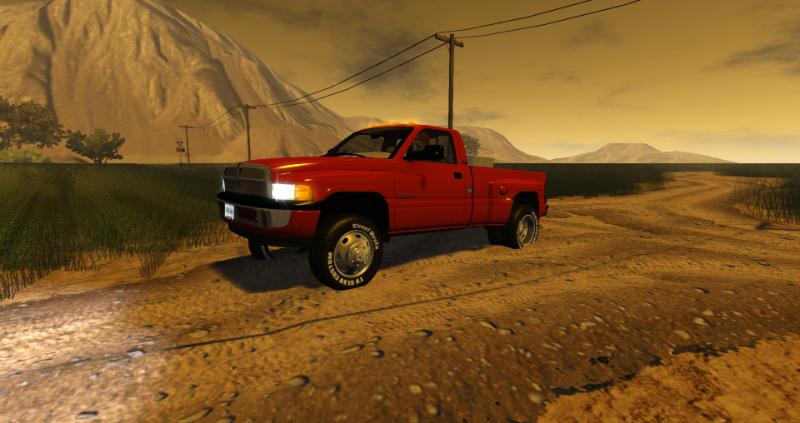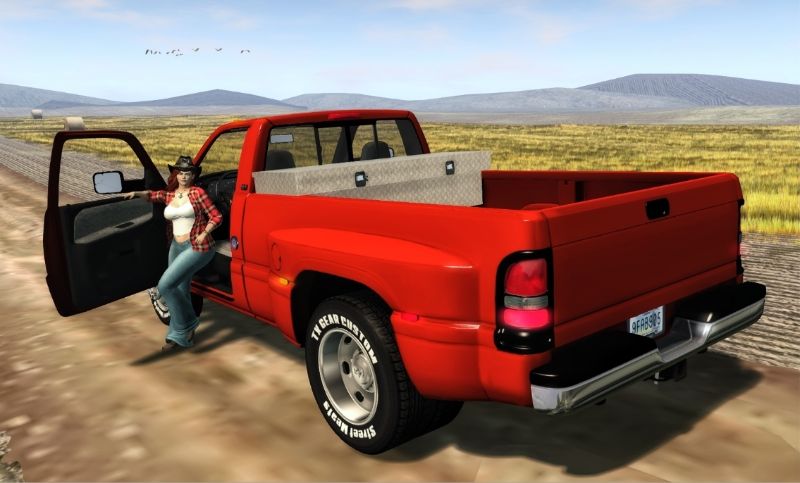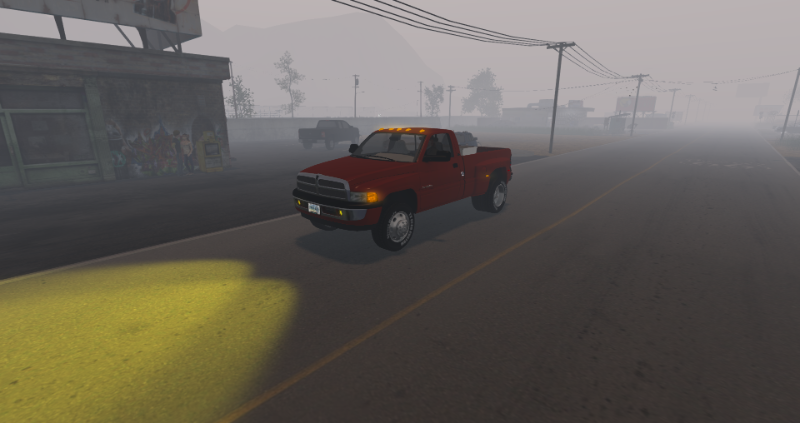 Manual with 9 forward gears. Automatic transmission optional.
Two people total (driver + 1 passengers).
Standard forward cruise control activated by gesture or HUD click.
Full movement front driver and passenger windows.
Fully operational front doors, hood and tailgate.
Includes our Generation 2 painter HUD and themer HUD which allows painting of different part groups. Body, Trim and multiple part of the interior can be painted different tones. Advanced users have the ability to change the groupings by adjusting the "Paintable Parts" notecard.
The themer HUD includes open source scripts for a sample themed livery. The themer HUD and livery scripts are full permission. Control scripts are nomodify.
Front and rear North America style license plates. Backgrounds for each of the six genera/moderate SL continents plus an "SL Exempt" plate for government vehicles. Random plate number generated automatically on first rez. Custom number may be chosen from car menu.
Compatible wit GFS fuel system. All capacities can be adjusted in the configuration script. Fuel system is on by default.
GTFO Enabled. Two crates will automatically "load" and "unload" when collecting and dropping GTFO cargo. This can be disabled from the Addons-Cargo menu.
Can be made physical while stopped to facilitate pushing or towing.
Guest use mode available.
Steering preferences can be customized to drivers preferences.
Speedometer and Odometer. Functioning fuel gauge and tachometer. Miles and fuel level are maintained within the car. Compatible with NTBS fuel.
Supports REC scripted trailers with either gooseneck (a.k.a "5th wheel") or bumper hitch style. This is provided for compatibility, however, specific support for trailers is not covered or supported. Any issues with trailers need to be addressed with the trailer creator.
Speedometer and Odometer. Functioning fuel gauge and tachometer. Miles and fuel level are maintained within the car. Compatible with NTBS fuel.
Working windshield wipers, 2 speeds. Supported by dashboard control or HUD switch.
GMLS Enabled (experimental)
The Ramble is equipped with NTBI's Global Mod Link System, with a vehicle id of STARLAND_RAMBLE_BL. This feature is experimental with no current attachments available as of this release.
Touchy Stuff On Dashboard
Mouselook drivers will be able to access some important functions on the dash while driving in mouselook.
Face of mirror opens car menu.
Touching steering wheel sounds horn.
Dashboard buttons support ignition switch, headlights (on/off only), interior light, windshield wipers, transfer case.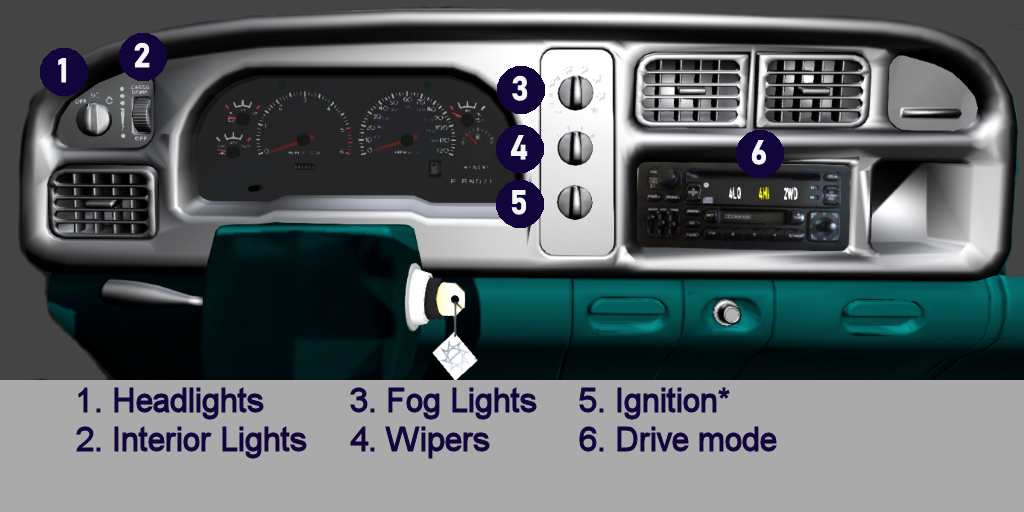 * Ignition switch also starts the car, but is blocked by the steering wheel in mouselook.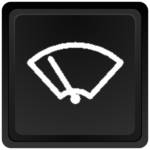 Switches to speed 1, speed 2 and off*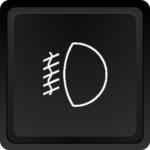 Turns marker and fog lights on and off.
The Addon Menu accesses select additional features, including multiple Starland created value added options.
Some of these buttons include submenus with several choices.
Resync Reconnects the HUD when the driver attaches the HUD after already being seated.
Unflip returns the truck to an upright position in the event it flips over.
Transmission selects between automatic and manual transmission.
Fuel Control turns the fuel system on or off and displays a report of the current fuel system settings.
License allows selection of the license background, color of text, optional "vanity" number and reset to a new random plate number. Note: your car is given a random plate number the first time you rez it.
Hitch and Hitch Select work together to allow you to tow a trailer. Hitch Select chooses between the goosneck and bumper hitch. This only controls which is active. You need to also use the Parts menu to hide the hitch that you are not wanting to use, if desired. Hitch will give you a list of any trailers you stored in the Softlock prim so that you can rez them.
Body Roll sets the amount of roll that the truck experiences when turning and braking.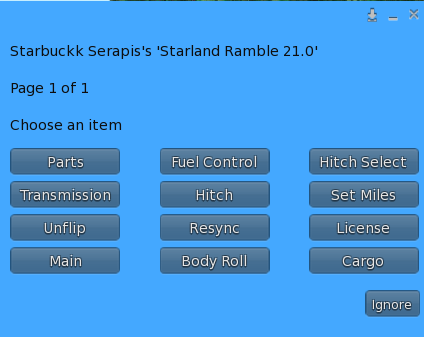 Painting Your Ramble
The Ramble comes with both the Starland Painter HUD and the Starland Themer HUD. The themer includes one sample paint themes and a blank theme to clear the themed paints from the car to allow tint painting. More detailed instructions for the paint HUDS can be found at Painting and Theming on this site.
PSPImage and PSD files for the sample themes are downloadable from the button below. PSPIMAGE is recommended if you have access to Corel PaintShop Pro. The PSD file is an exported file from PSP.